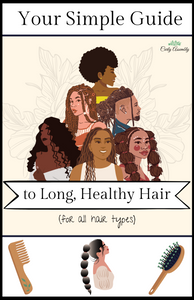 Hair isn't rocket science!
Read this helpful guide to steer you in the right direction for your hair care journey! In this guide, you will be provided with common hair growth myths along with quick, detailed tips that will change your curly hair game forever! 
This item is an E-book, not a physical book.
This e-book provides information on how to maintain healthy hair, which contributes to hair growth!